Time Capsule III
A time capsule was buried in 1967 by a junior high youth group at Jason Lee Methodist Church in Salem, Oregon, USA. This page documents the recovery of the time capsule (October 4th, 2020) and the analysis of the contents.

Discovery process
I remembered the burial process as I helped my parents (group leaders) during the burial process. Over the years, I remembered the event and wondered if anything had happened to the time capsule. A few years ago, I began trying to contact the church officials, but got no response from emails or phone voicemail messages. The church has gone through several ownership changes over the years, and the current sign shows the name as LAS NACIONES Iglesia Metodista Unida. The present sign is different from the sign I remembered (much bigger) so I contacted the Salem building permit division and was helped to find the group who obtained the sign permit. That company helped me contact a church official who had interest in my quest.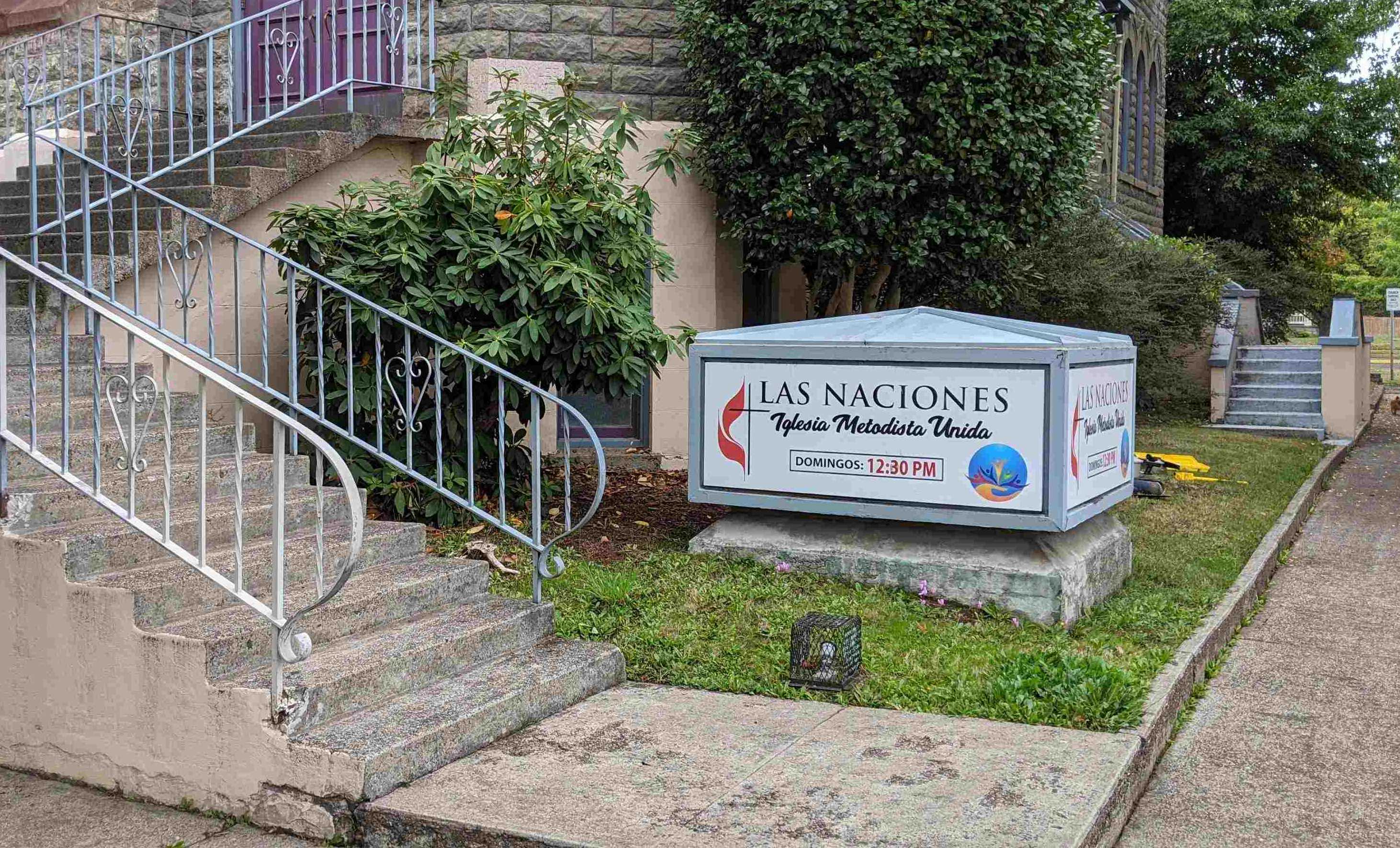 On October 4th, I met Arturo at the church. We used a pair of metal detectors to locate the buried time capsule. The metal container had rusted through and the top lifted off as part of the removal process.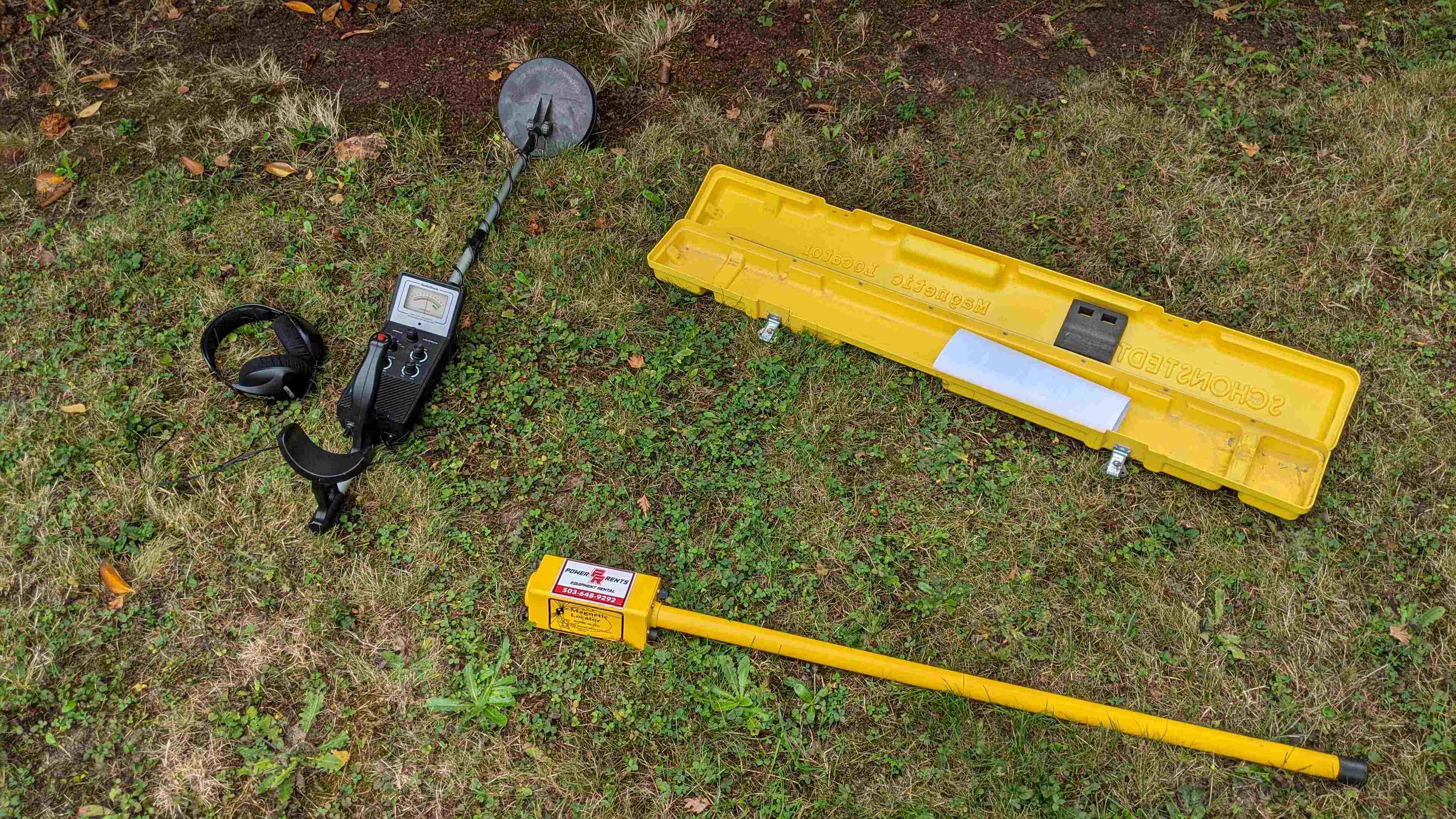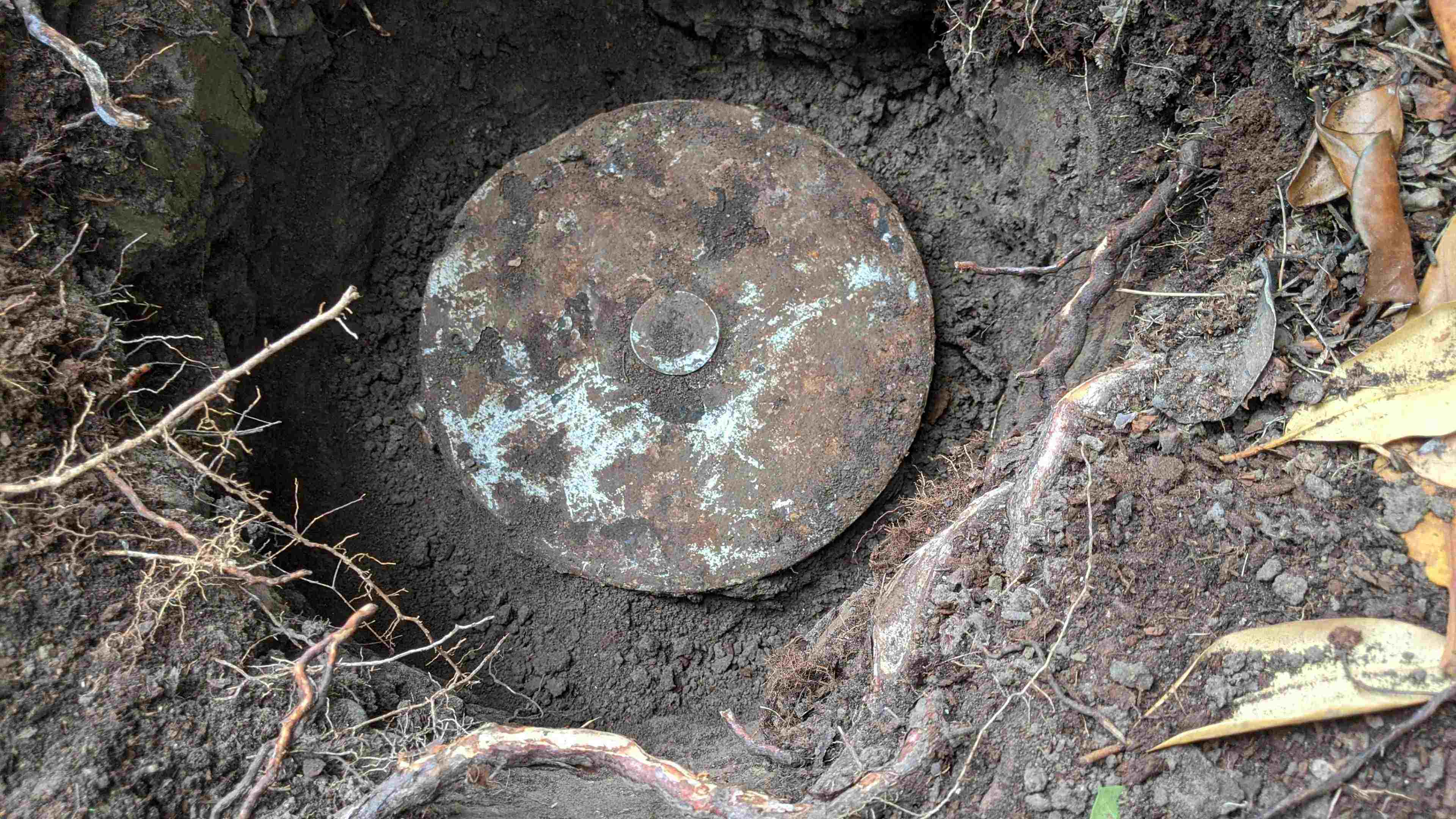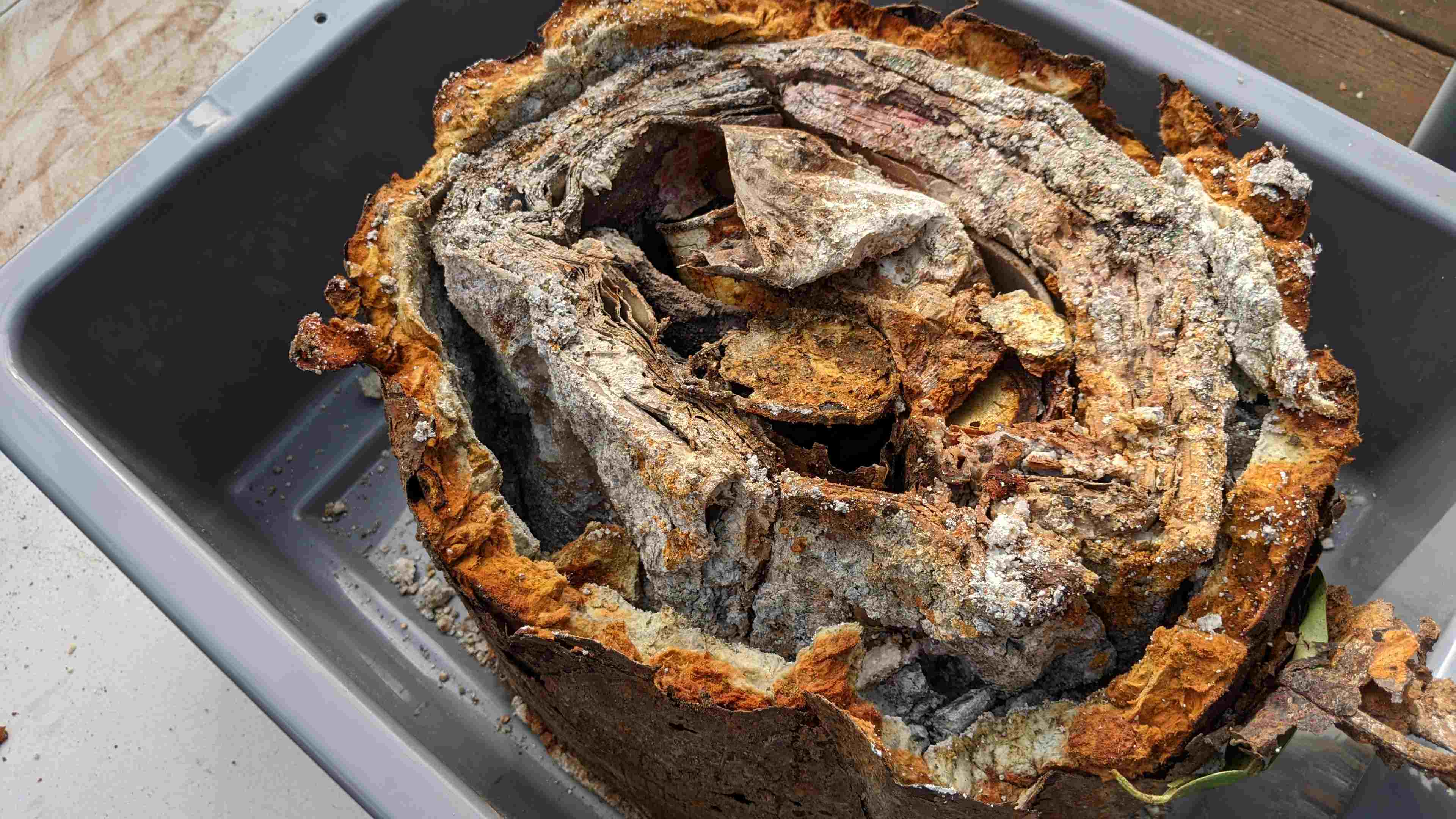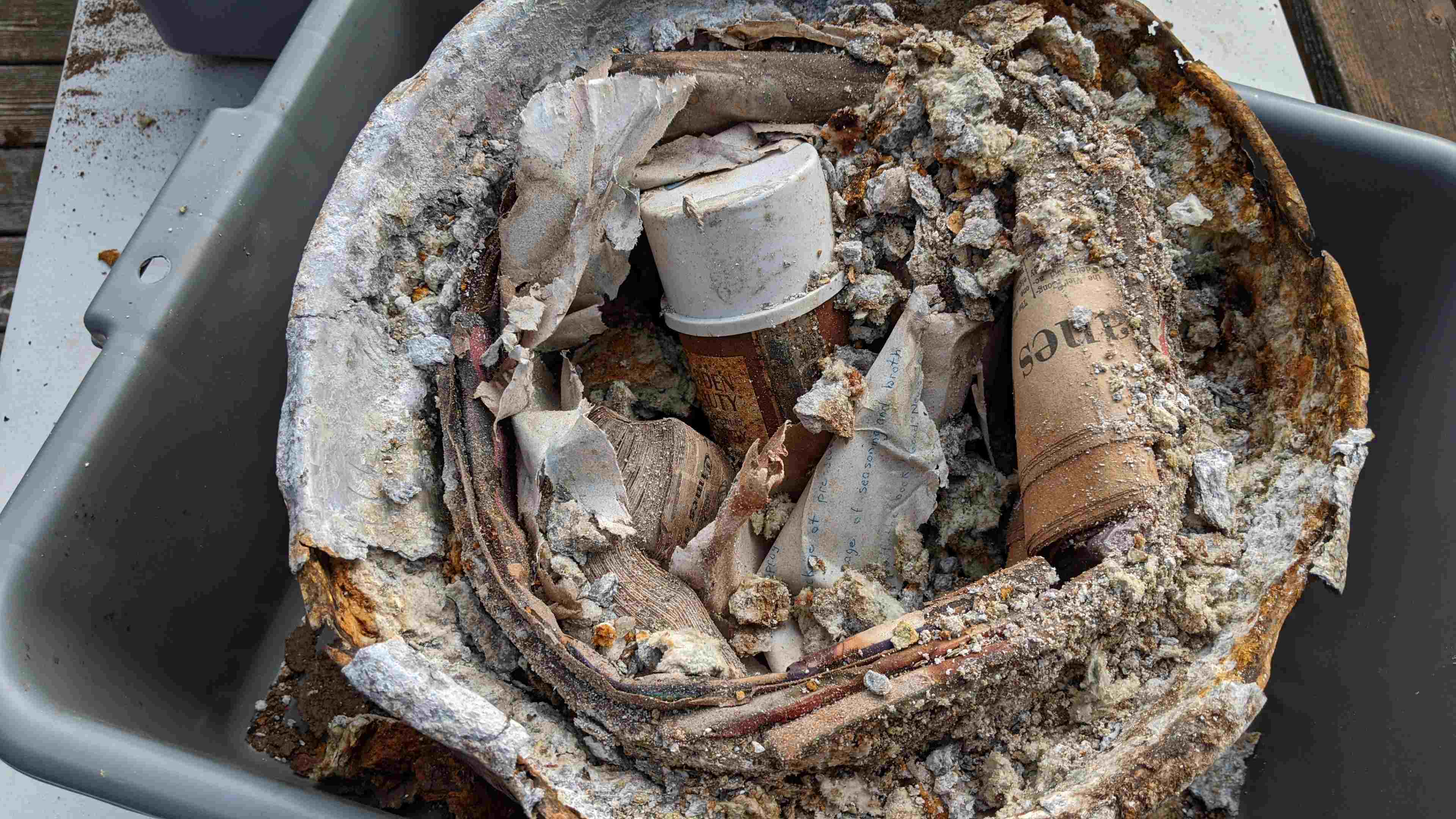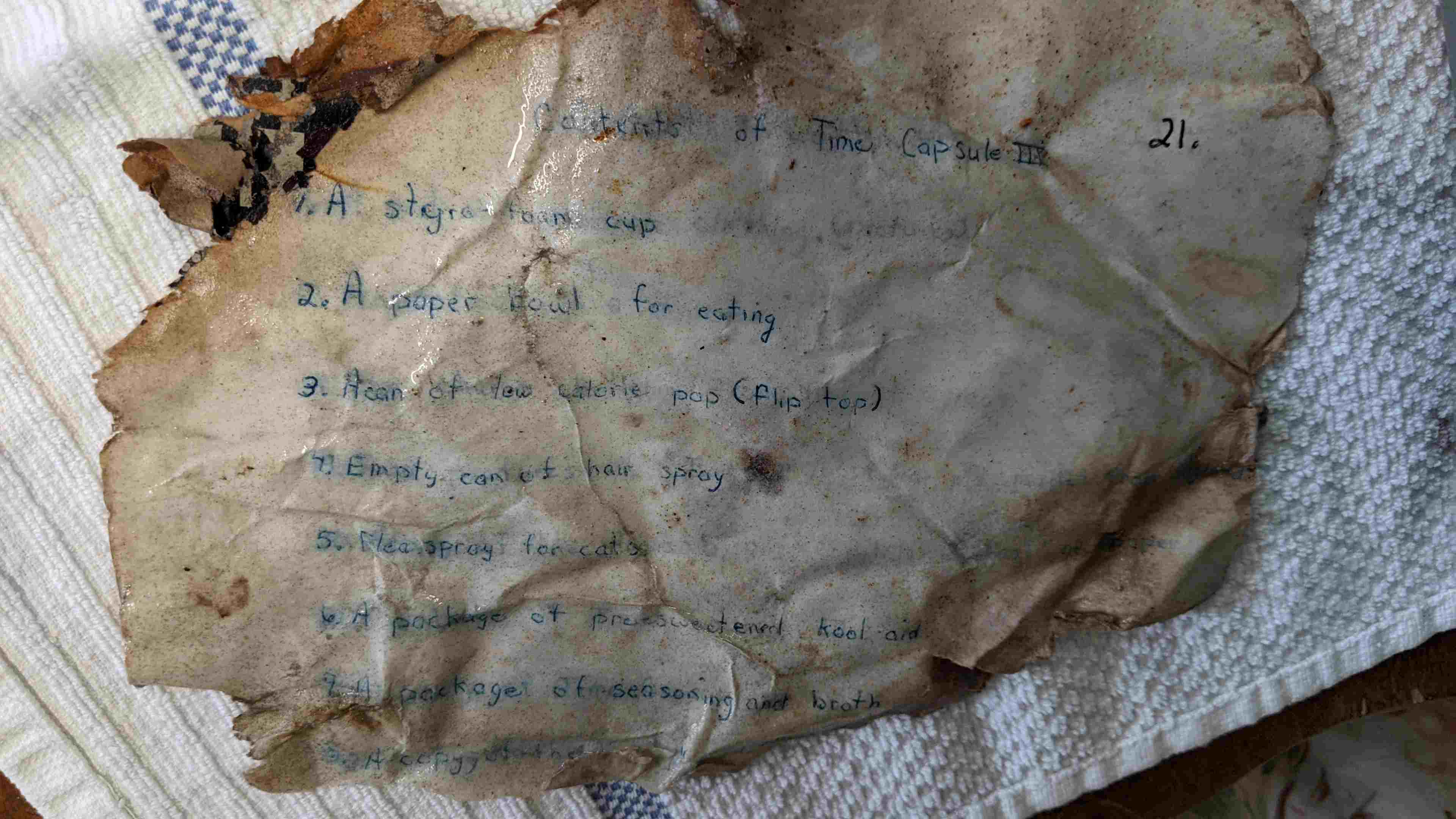 I found my mom's notebook of this event, which contained background information along with a list of the contents and the participants. This was invaluable during the documentation process, since the paper items were no longer useful (other than determining their origins). Here is the PDF of the notebook, along with PDFs of the paper items in the time capsule.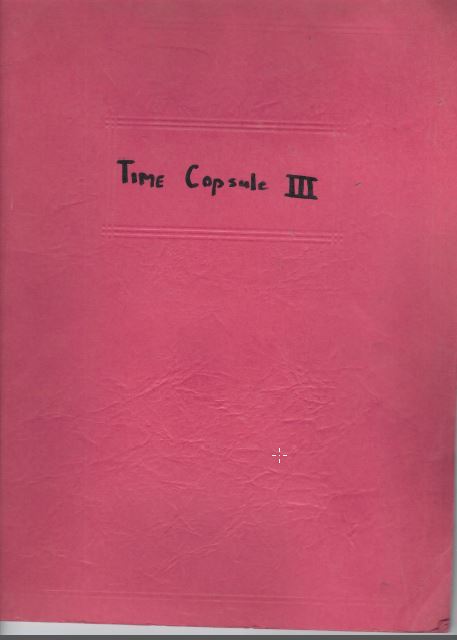 view Time Capsule III Notebook PDF
Notebook Contents List:
Book: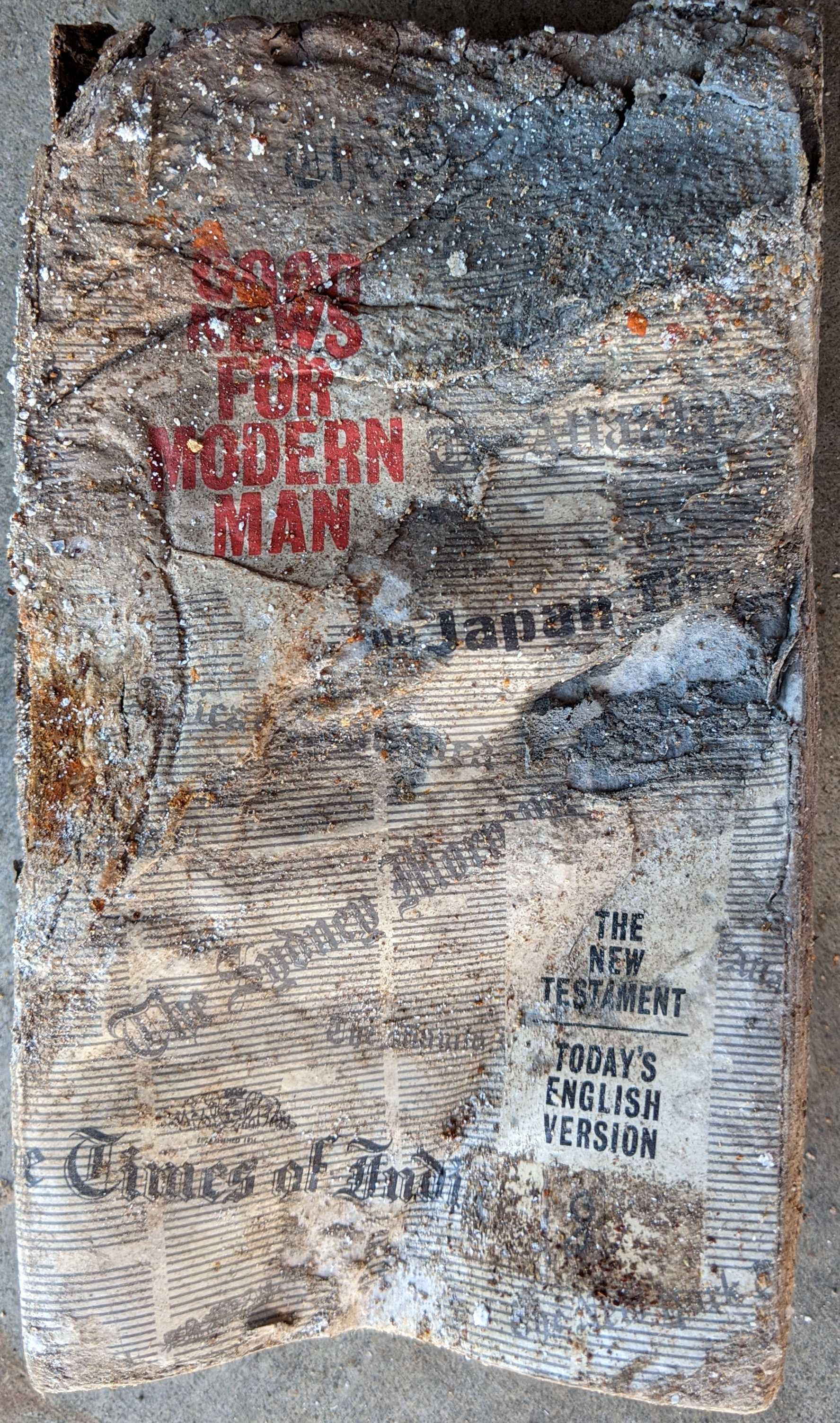 Good News for Modern Man
Newspspaper: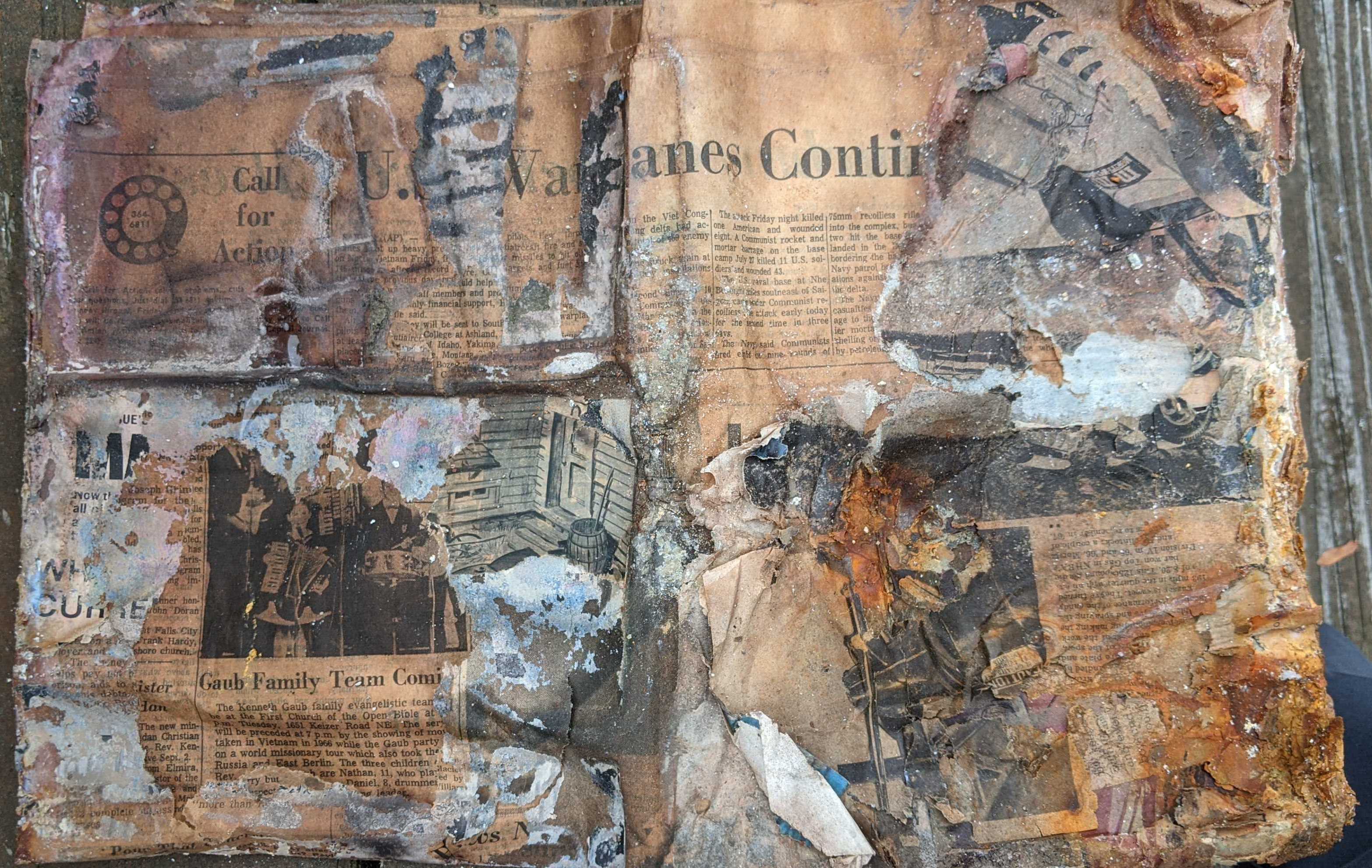 view Aug 5th 1967 newspaper PDF
Magazines: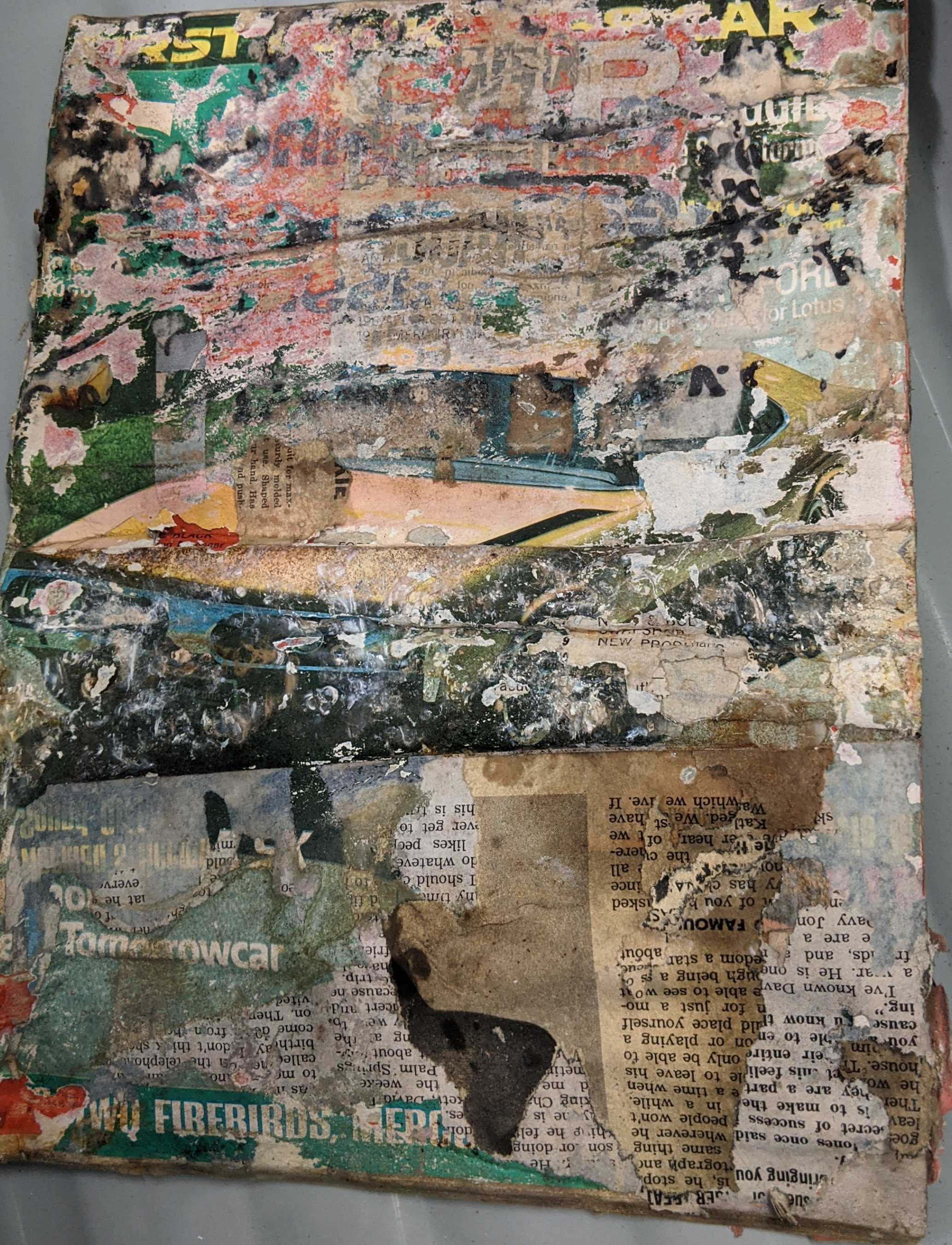 View August 1967 Car Life Magazine PDF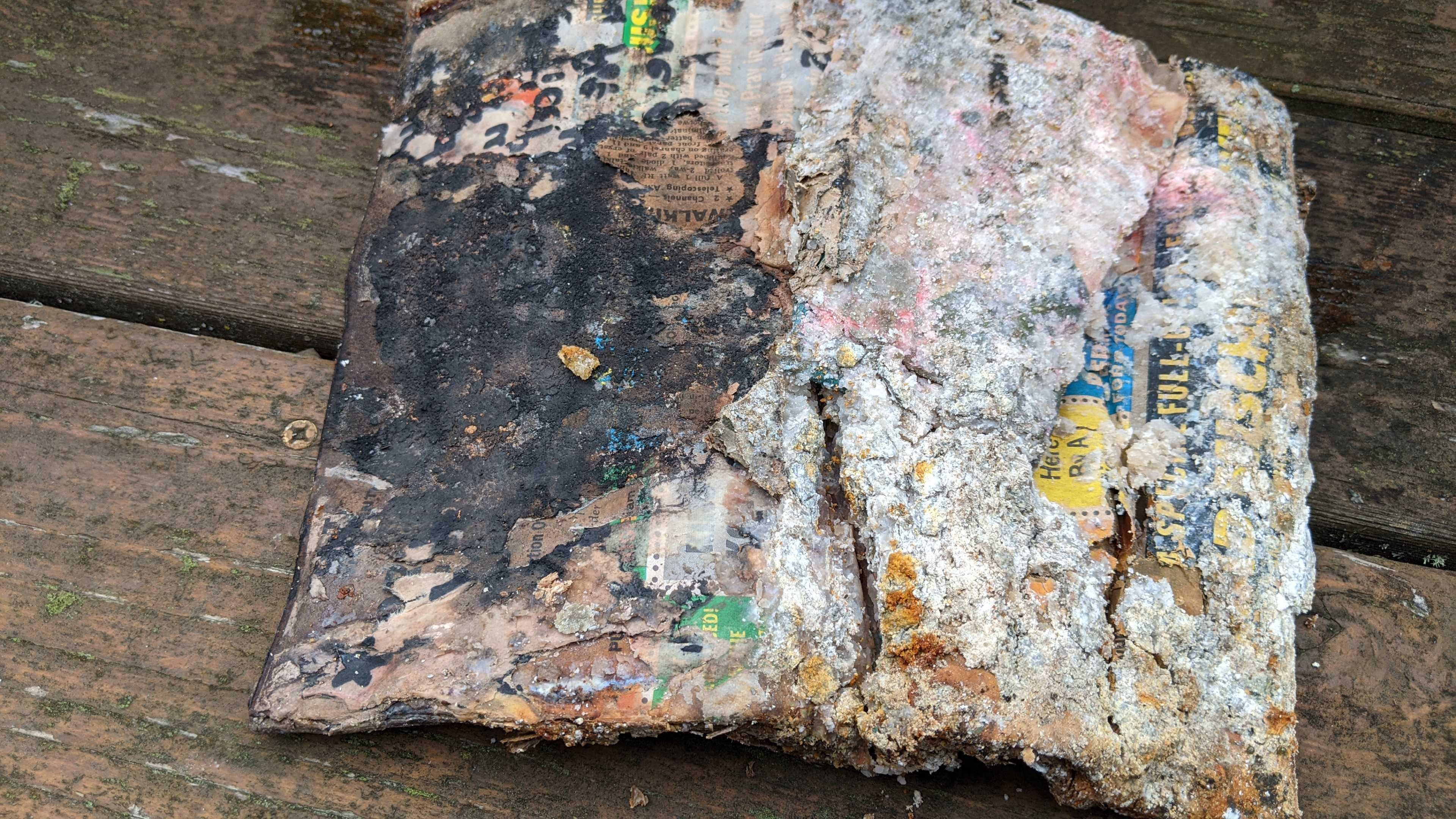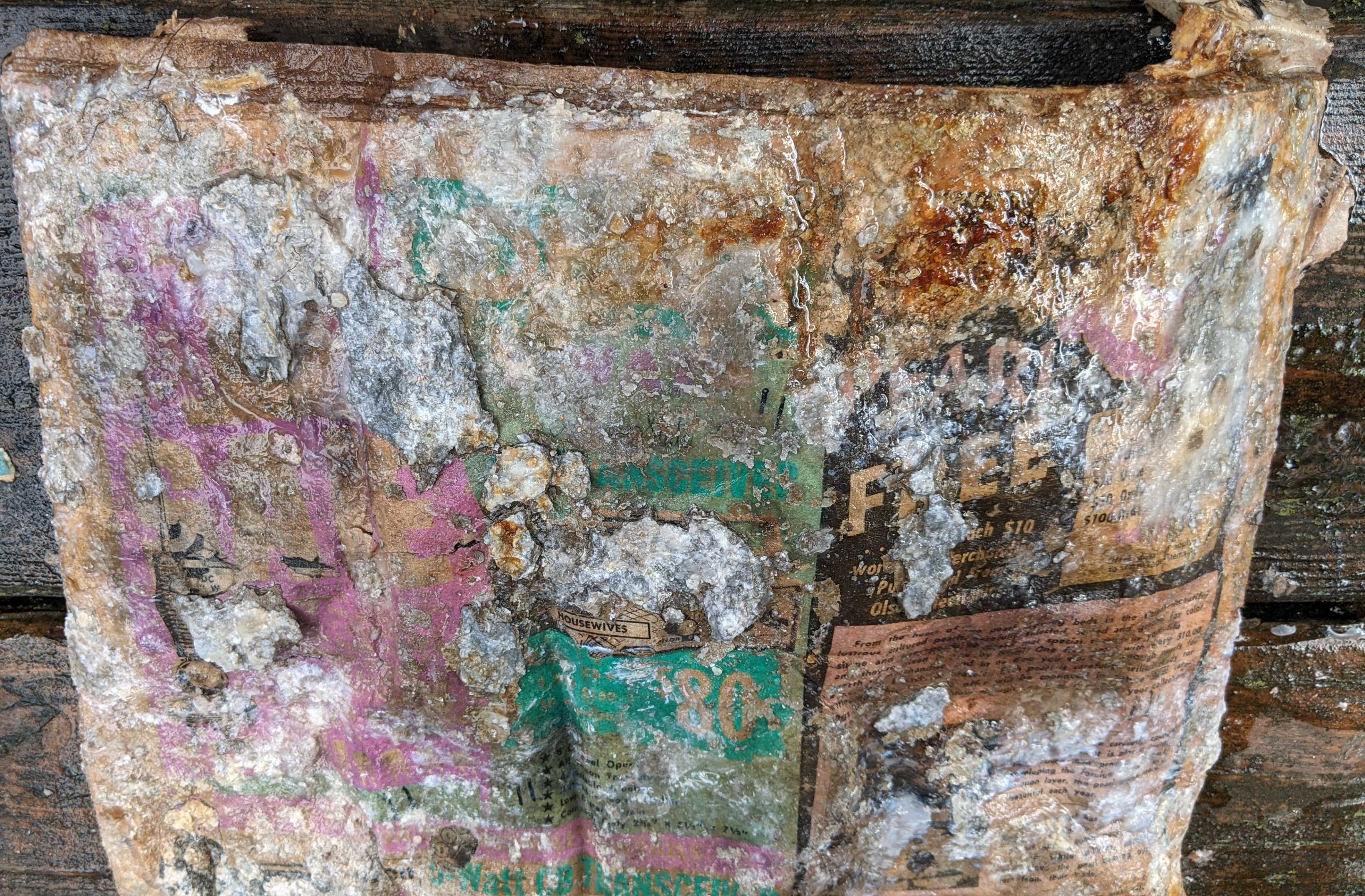 view Olson Electronics, Inc. catalog example PDF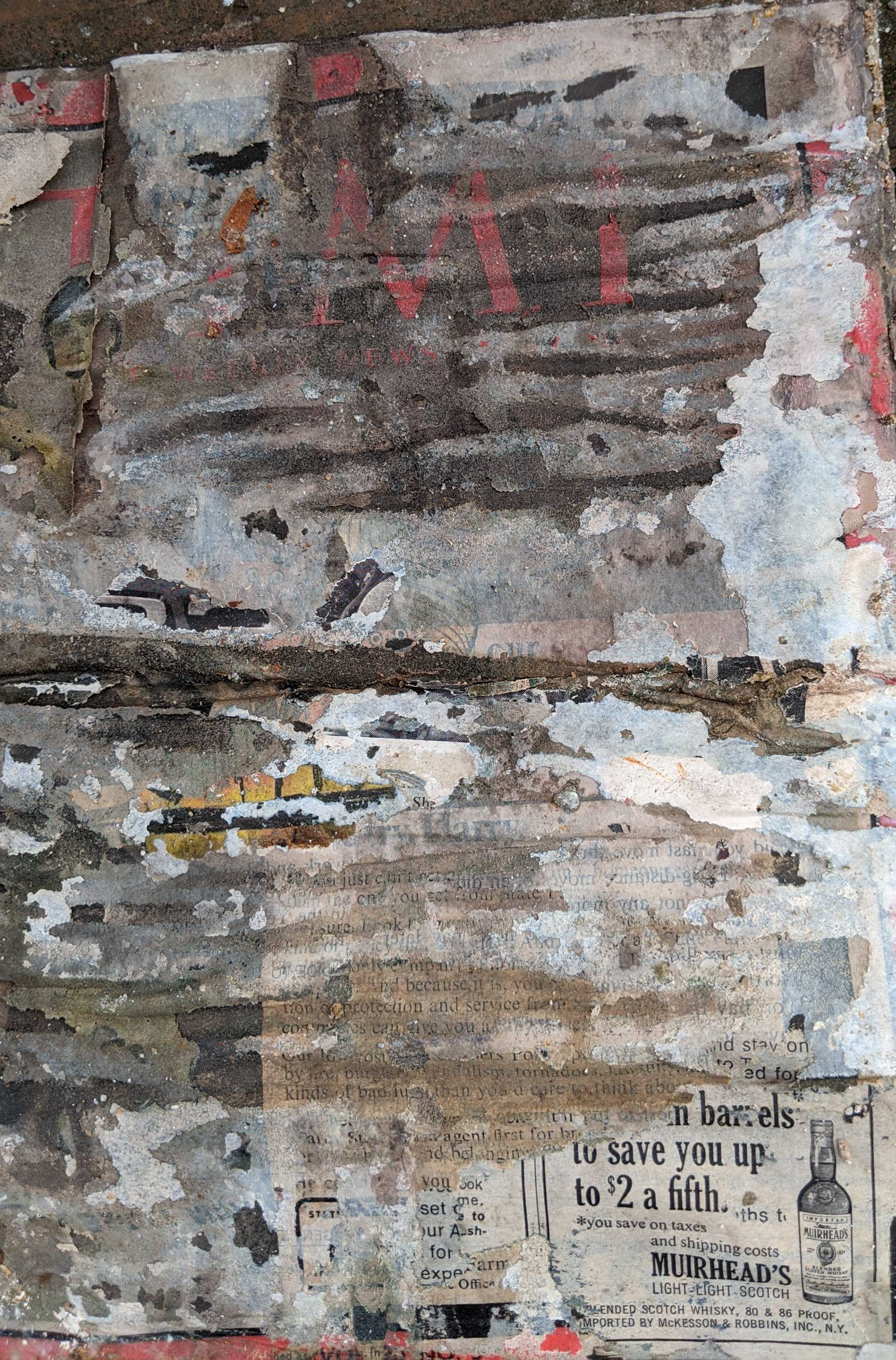 view August 4, 1967 Time Magazine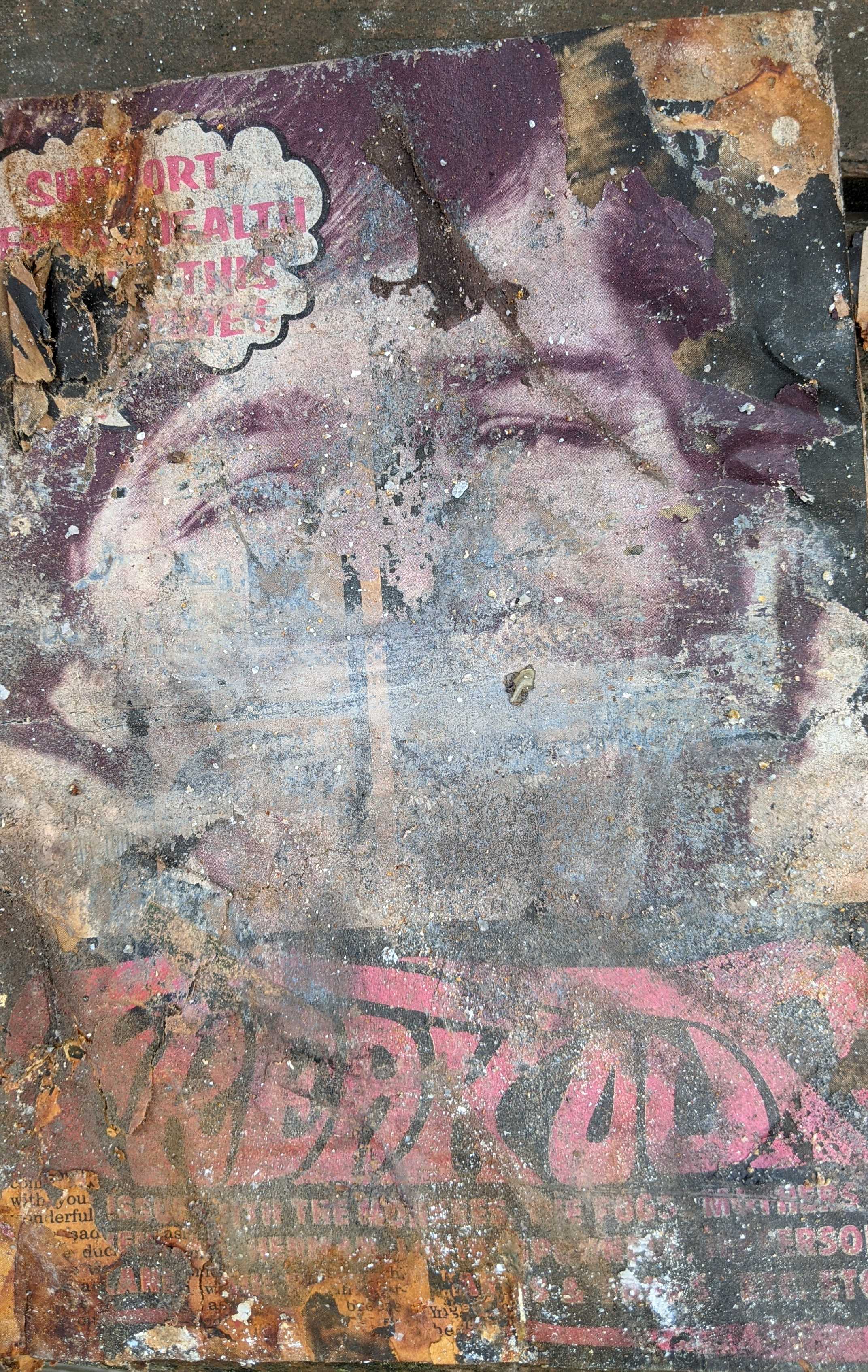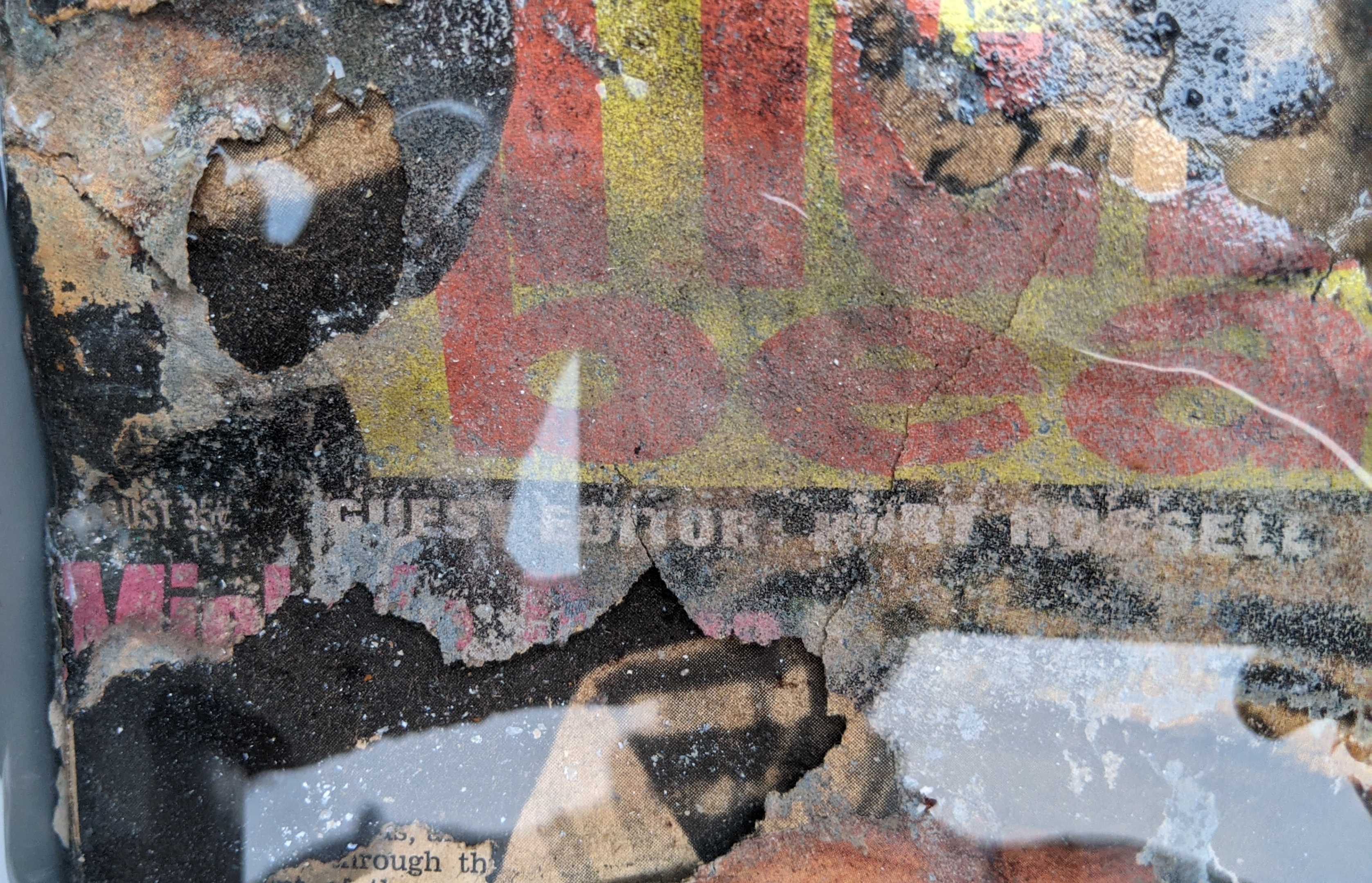 Cans and stuff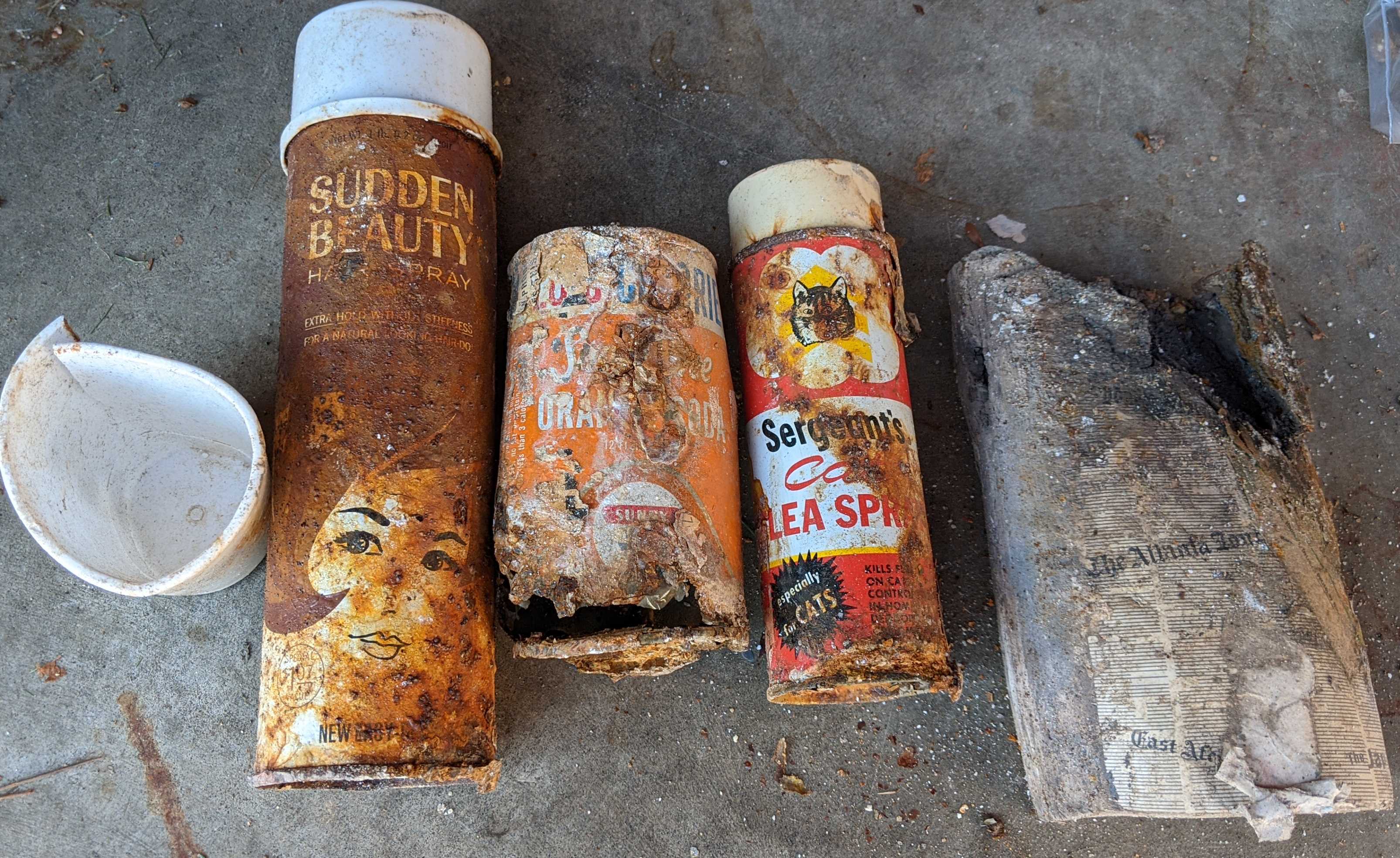 Here is the reason why the name "Time Capsule III was used"
and the location of time capsules I and II
for more information or questions, contact carlvanwormer@gmail.com